2023-01-16
Crowberry laptop replacement parts
1 PrefaceThe development of information technology has brought people the benefits of touch screen. Because the touch screen can make the operation simple and intuitive, more and more handheld products and public service devices use the touch screen. Touch screens include resistive touch screen, capacitive touch screen, surface acoustic wave touch screen, infrared touch screen and so on. Resistive touch screen is widely used at present, including 4-wire, 5-wire, 7-wire and so on.2 working principle of resistive touch screen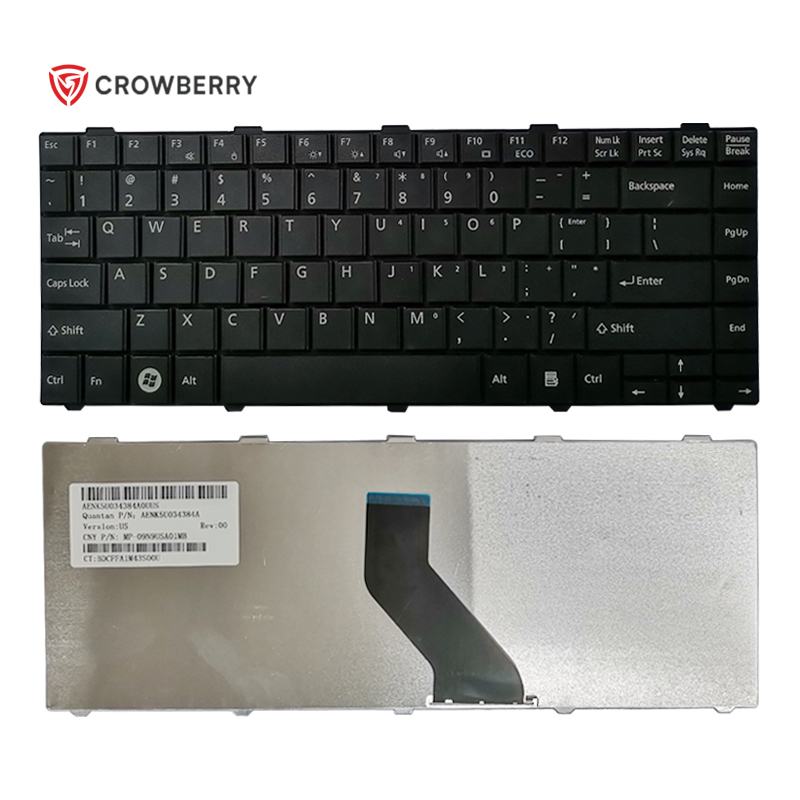 2.1 resistive touch screen structureThe working part of a typical touch screen is generally composed of three parts. As shown in Figure 1, the cross section of a resistive touch screen includes two transparent resistive conductor layers (glass), an isolation layer (isolation glass beads) between two conductors, and a resistive coating. The resistive conductor layer must be made of resistive materials, such as indium tin oxide (ITO) coated on the substrate. The upper substrate is made of plastic and the lower substrate is made of glass.The isolation layer is a viscous insulating liquid material, such as polyester film. The electrode is made of materials with excellent conductivity (such as silver powder ink), and its conductivity is about 1000 times that of ITO.
2.2 principle of resistive touch screen
The resistive touch screen is a sensor that converts the physical position of the touch point (x, y) in the rectangular area into a voltage representing the X and Y coordinates. When the pressure on the surface of the touch screen (such as pressing through a pen tip or finger) is large enough, there will be contact between the top layer and the bottom layer. All resistive touch screens use the voltage divider principle to generate voltages representing X and Y coordinates. As shown in Fig. 2, the voltage divider is realized by connecting two resistors in series. The upper resistor (R1) is connected to the positive reference voltage (VREF), and the lower resistor (R2) is grounded. The voltage measurement at the connection point of the two resistors is directly proportional to the resistance of the following resistor. In order to measure a coordinate in a specific direction on the resistive touch screen, a resistive layer needs to be biased: one side of it is connected to VREF and the other side is grounded. At the same time, connect the unbiased layer to the high impedance input of an ADC. When the pressure on the touch screen is large enough to make contact between the two layers, the resistive surface is separated into two resistors. Their resistance is proportional to the distance from the touch point to the offset edge. The resistance between the touch point and the grounding edge is equivalent to the lower resistance in the voltage divider. Therefore, the voltage measured on the unbiased layer is directly proportional to the distance between the touch point and the grounding edge.