2018 Shenzhen International full touch and display exhibition will be grandly displayed in Shenzhen, China from November 22 to 24, 2018. Nearly 1000 well-known brands at home and abroad will have more opportunities to contact more than 36000 buyers from the global touch screen, display, home appliances, tablet computers, mobile phone scheme design and consumer electronics manufacturing industry, attracting computers, navigation Core customers in large-scale display industries such as education and business. Based on this, the front-line reporter of Shenzhen full touch exhibition interviewed Mr. Zhang kuankai, deputy general manager of the general marketing office of kelistv Material Technology Co., Ltd. (KMTC). He will analyze and display the development trend and views of the glass industry from the perspective of kelistv's own development and specialty.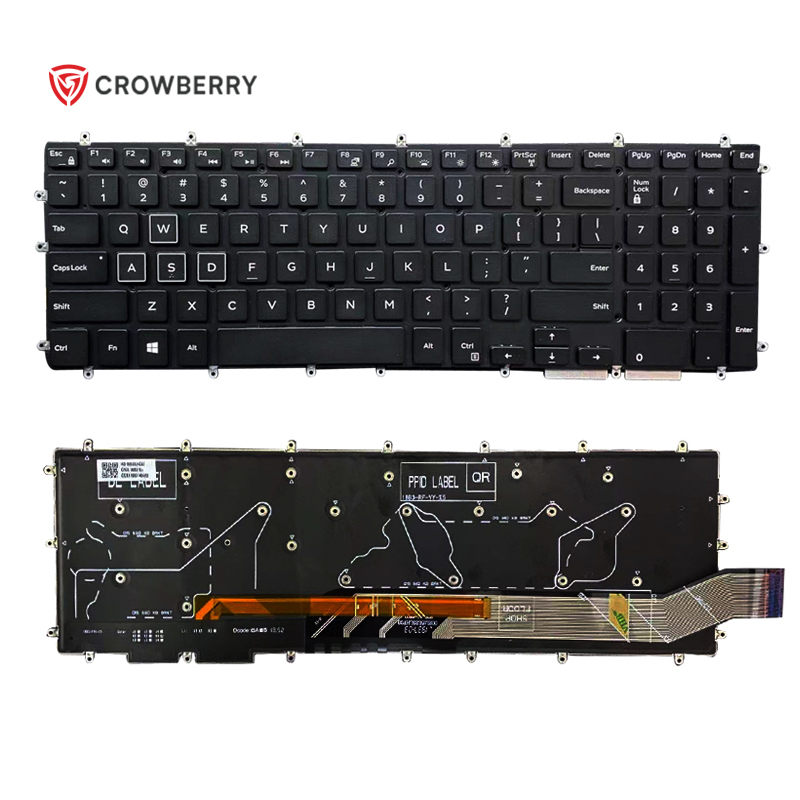 The following is the interview record:Deep contact reporter: can president Zhang introduce KMTC?President Zhang: kelistv is a subsidiary of Huaying Group, which accounts for about 91% of kelistv's shares. Huaying Group is a joint venture between Fujian SASAC and Taiwan Huaying, which is listed in both China and Taiwan. Kelisi is a high-tech enterprise mainly engaged in the production of glass motherboard and the processing of 3D cover plate and antibacterial glass based on the raw materials of glass motherboard.
Reporter: please introduce the development of KMTC, such as production, sales, etc?
President Zhang: the glass motherboard industry has been dominated by foreign enterprises for a long time, such as Corning, electric nitrate, Asahi nitrate and other American and Japanese enterprises. In order to achieve the purpose of long-term control in this field, foreign enterprises continue to set high thresholds and bind together in the technology and supply chain, trying to form barriers to other enterprises. Kelisi is not afraid of difficulties and began to enter this field in 2011, From the beginning, it was positioned to use the industry-leading overflow process to produce high aluminum glass. After six years and three times of improvement of equipment and process technology, it was officially mass produced in 2017. Since it was put on the market, customers have reported that the performance is stable and at the industry-leading level, and gradually formed a stable and large-scale shipment.
Since 2015, kelistv has made full use of its full understanding of the properties of glass raw materials and technical advantages, combined with the needs of the market, and officially cut into the processing processes of 3D cover plate and antibacterial glass; Kelisi 3D cover plate processing adopts advanced equipment in the industry, which can provide one-stop service for customers in the whole process to meet customers' different needs for 3D front and rear covers. Up to now, the production capacity, shipment and customer base are at the forefront of the industry; Antibacterial glass also adopts self-developed industry advanced technology to provide customers with high-quality products every month.
KMTC 3D glass coverShenzhen full touch reporter: how do you view the current situation and development trend of the domestic touch screen Market and its impact on kelistv?
President Zhang: the touch screen industry has developed from the initial resistance screen and capacitance screen to the current in cell, on cell, OLED screen, and the future folding and bending trend. No matter how the trend develops, the cover plate has not left the glass. During this period, although customers have tried to switch other materials, the glass has high cost performance and appropriate performance, In the near future and three to five years, customers will always take glass as their best choice. In addition, customers' adoption and application fields of glass in back cover and other devices will continue to expand. In the future, the consumption of glass raw materials and antibacterial glass is bound to increase steadily, which will have a positive impact and pull effect on kelistv glass motherboard products. Kelistv is bound to take advantage of this opportunity, Expand production capacity and provide high-quality products to meet customer needs.
With the advent of the 5g era, the original metal material will be replaced for the signal demand of the terminal. The glass material has become the first choice for the cover plate. The adoption of glass material, coupled with the gradual development of customers' product organization from 2D and 2.5D to the current 3D design trend, and under the guidance of industry-leading first-line brands such as Huawei, vivo, Xiaomi and oppo, With the continuous improvement of 3D product yield of cover plate factory, 3D products are bound to become the trend of the industry. As one of the earliest manufacturers in the industry, Keli is bound to become an indispensable choice for customers with its deep understanding of the performance of glass raw materials, years of technical precipitation, accumulation and sufficient production capacity.
Deep full contact reporter: can you introduce the monthly production capacity of KMTC glass products? The sales volume of the production line and some important customers are also introduced.
President Zhang: Kelisi glass motherboard has a monthly production capacity of 150000 square meters and is expected to reach 300000 square meters / month next year. We use the overflow process to produce high aluminum glass. At present, in addition to foreign enterprises, only KMTC and another company in China have adopted this production process technology. The monthly capacity of 3D cover plate is 2-2.5 million pieces (5.5 inches). The monthly production capacity of antibacterial glass is about 1 million pieces (5.5 inches). At present, the motherboard has been verified by some end customers and has formed a stable supply to the market; Customers who directly or indirectly supply 3D products include HTC, ASUS, Meizu, Nokia, sharp, Zhongnuo, Rouyu, vicino, etc. other front-line customers in the industry are also being introduced. It is expected that 6 10 new front-line customers, including terminals, ODM, screen factories, etc., will be introduced in 2019; Antibacterial products have been widely used in some medical devices in Europe and America and products with strict requirements for sterilization and antibacterial.
Testing of antibacterial glass products by KMTCDeep full touch reporter: now we are more optimistic about the development trend of the flexible display industry, and it is also applied to some high-end intelligent terminals. How should KMTC deal with this trend in the future?President Zhang: the emergence of flexible screen, 5g and wireless charging is bound to detonate the use of 3D glass cover plate in the industry. The use of flexible screen either adopts comprehensive screen or 3D cover plate process. The larger the application area of flexible screen, the greater the demand for 3D cover plate products. Facing this situation, our company also continues to increase investment in R & D and production. I believe that in the near future, Our market share will be higher and higher.
Deep touch reporter: please introduce KMTC's R & D team and technical strength?President Zhang: the development and production of raw materials of glass motherboard is a high-tech industry. In addition, the 3D cover plate and antibacterial glass processing to meet customer requirements are carried out on this basis, which is bound to have higher requirements for talents and conditions. KMTC currently has a world-class laboratory and is applying for National Laboratory certification.KMTC's technical personnel account for 20% - 30% of the company. At present, two doctors are specially responsible for material research. Kelistv focuses on the research and development of high-end glass materials technology. At present, it has successfully developed high-end glass materials used in consumer electronics industry, LCD screen, semiconductor chip and Internet of things, and achieved important achievements and a number of patents. Technological innovation is becoming the driving force for the development of KMTC.
Reporter: what are the future development plans?
President Zhang: in the next 3-5 years, KMTC will strive to be the top two in the industry in terms of shipment volume and quality in terms of high-end customers and products by continuously expanding the scale and improving the technical process of motherboard glass; By constantly improving the layout, expanding the scale and rapidly improving the technology and quality, 3D cover plate will truly provide customers with one-stop service and become a supporting supplier trusted by customers; Actively introduce and promote Kelisi antibacterial glass to customers, let customers fully understand the process and advantages of Kelisi antibacterial glass, assist and guide customers to develop the demand for antibacterial glass, and make the antibacterial products one of the three main products of Kelisi equivalent to motherboard and 3D cover plate in terms of sales scale and output value.
In addition, in the direction of high-end new glass materials, the cross-strait advanced material R & D Cooperation Center also continues to develop new products, constantly strengthen the company's independent R & D capacity, and strive to occupy a place in the high-end glass industry as soon as possible.
It is reported that kelistv has decided to participate in 2018 Shenzhen International full touch and display exhibition (November 22-24, 2018). As an international leading professional exhibition of touch and display, with its extensive influence in the touch and display industry for more than ten years, it attracts more than 36000 professional visitors of touch display terminal application enterprises in China and overseas every year. With the help of the resource advantages of the exhibition platform, kelistv will display a full range of cover plates and photoelectric glass products to the professional audience of intelligent mobile terminals, automobile, education, retail, smart home and other application enterprises with strict requirements on appearance, cost and weather resistance.
It is reported that the 2018 exhibition will gather nearly 1000 well-known enterprises from global touch screen, display panel, manufacturing equipment, materials, measurement and testing, components and other related and surrounding industries. According to the organizer, there are many Chinese and foreign industry leaders in the whole touch and display industry chain of the exhibition.