Personally prefer Toshiba brand. My Husband and I have owned a few laptops(2 Toshiba's and 4 HPs/Compaq) and Toshiba by far has outlasted all the others and runs a lot cooler to the touch after being on for a few hours. My luck with HP has not been that great, they tend to over heat after a while and it will eventually cause the entire thing to just shut down on you randomly. Not to mention 3 out of the 4 HP's all had power supply's that flat out died on us after 1-2 years. My first Toshiba I bought back in 2006, the only reason why I upgraded this year was because my old one had integrated graphics card which does not support most games. I wanted one I could play games on, Im not a heavy gamer but yea Integrated graphics sucked-even with just looking at and editing photos off my digital camera. I have a Toshiba Satellite L645, its only 14in and does not have the number pad, but does have raised keys and mouse pad lock. Also has SD Slot, Built in webcam and mic. Cost around 700 from best buy with the extended warranty. Bought it back in Feb, they do have others tho around the same price range with the build in number pad and 17in screen. My old one is a 17in screen it was really nice, I do miss using the big screen. I also really like having the SD card slot because I do take a lot of photos. Most Toshibas come with that right on the front. One last note, my sister had an Acer and that thing was a pos it didnt last but like a year before it started over heating on her.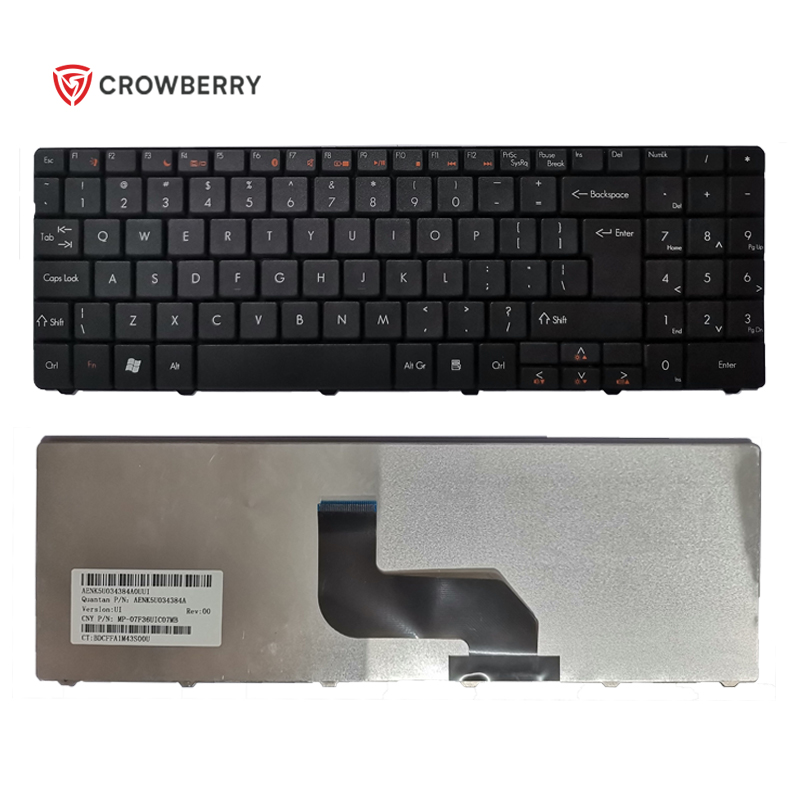 Other Related Knowledge ofthe big screen
------
Do you think tablets will be obsolete in the next 10-20 years?
I think that the tablet form factor will be with us for a long time.Technology will change them a bit. They may become foldable or rollableor stretchable. They will easily and seamlessly connect to other screens and networks. Phablets seem to have taken a bit of their market share, but I miss the big screen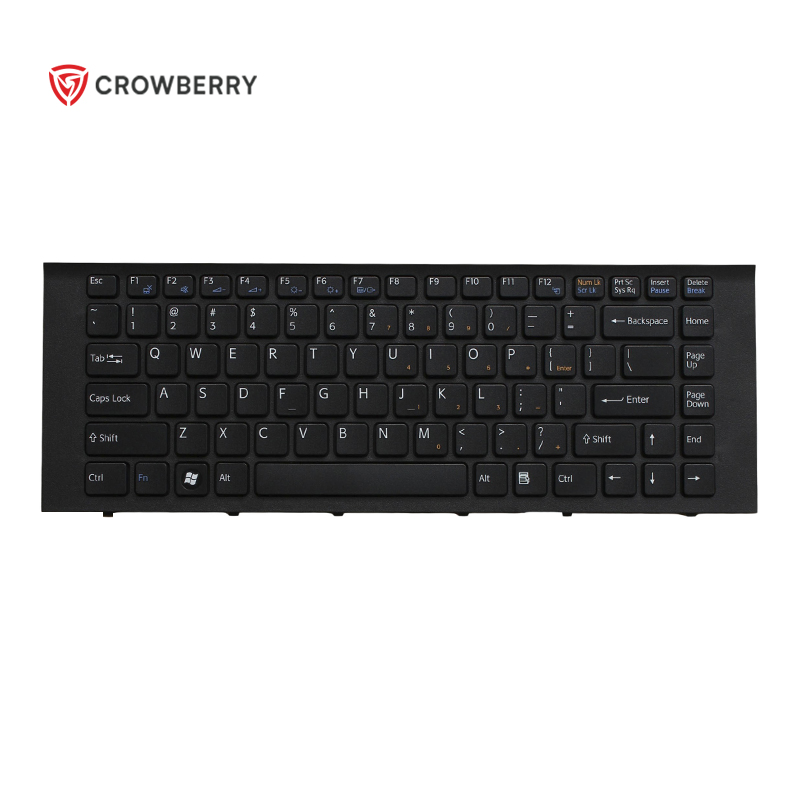 ------
Why can't my husband watch 1 channel at a time?
Next tv you buy get the one that has a small screen inside the big screen giving him two shows to watch at once. Then you go to the bedroom and watch on your tv what you want to watch. Yes...it's a guy thing. Also they like commercials that kills me. I mute them he loves them.
------
From the big screen to the small screen
Cartoons in the Golden Age, such as Red Hot Riding Hood, contained topical and often suggestive humor, though they were seen primarily as "children's entertainment" by movie exhibitors. This point of view prevailed when the new medium of television began showing cartoons in the late 1950s. One of the first images to be broadcast over television was that of Felix the Cat. In 1938, cartoonist Chad Grothkopf's eight-minute experimental Willie the Worm, cited as the first animated film created for TV, was shown on NBC. As TV became a phenomenon and began to draw audiences away from movie theaters, many children's TV shows included airings of theatrical cartoons in their schedules, and this introduced a new generation of children to the cartoons of the 1920s and 1930s. Cartoon producer Paul Terry sold the rights to the Terrytoons cartoon library to television and retired from the business in the early 1950s. This guaranteed a long life for the characters of Mighty Mouse and Heckle and Jeckle, whose cartoons were syndicated and rerun in children's television programming blocks for the next 30 to 40 years. There were a number of early experiments in limited animation television cartoons. These cartoons usually were about five minutes in length and were episodic in nature, allowing stations to flexibly program them.
One of the first cartoons produced expressly for television was Crusader Rabbit, a creation of Alexander Anderson and Jay Ward. Soundac, a small studio in Florida, was responsible for another early adventure serial, Colonel Bleep. Often, existing programs would be a launching ground for new cartoon characters. In 1956, the Howdy Doody show aired the first Gumby clay animated cartoon from creator Art Clokey. Sam Singer earned a certain degree of infamy for his efforts at television animation, which included an animated adaptation of The Adventures of Paddy the Pelican (which may or may not have made it to air) and the original series Bucky and Pepito, both of which have been cited as among the worst of their kind.
On the other hand, a long-running series of animated shorts named Tom Terrific was produced by Terrytoons for the Captain Kangaroo show, and this series was praised by film historian Leonard Maltin as "one of the finest cartoons ever produced for television." Beginning in 1954, Walt Disney capitalized on the medium of television with his own weekly TV series, Disneyland. This ABC show popularized his new Disneyland theme park and began a decades-long series of TV broadcasts of Disney cartoons, which later expanded into the show Walt Disney's Wonderful World of Color. While Disney recognized that the economics of the medium could not support his production standards and refused to go into TV animation, he still ordered the creation of one character exclusive to TV, Ludwig Von Drake. The character's segments would link compilations of the company's archived theatrical shorts as complete episodes. Walt continued to host the show for the rest of his life, and he became as recognizable to the TV audience as his studio's cartoon characters.
Hanna-BarberaThe first major animation studio to produce cartoons exclusively for television was Hanna-Barbera Productions. When MGM closed its cartoon studio in 1957, Hanna-Barbera began producing cartoons directly for television, finding an audience in the evening "family hour" time. The first animated series from Hanna-Barbera were NBC's The Ruff & Reddy Show and the first-run syndication entry The Huckleberry Hound Show, each of which followed a format of three shorts, each the approximate length of a one-reel short film. However, the studio hit its stride in 1960s with ABC's The Flintstones, the first half-hour animated sitcom. Like many of its immediate successors it was originally aired during prime time when the whole family would be watching television.
The Flintstones was the first of several prime-time animated series from Hanna-Barbera, which included The Jetsons, Top Cat, and Jonny Quest. But after the end of The Flintstones in 1966, Hanna-Barbera largely turned its efforts to the growing market for Saturday morning cartoons, outside of isolated series for first run syndication in the 1970s such as Wait Till Your Father Gets Home. Hanna-Barbera was notorious for using common tropes in its series. Its original series of the late 1950s through mid-1960s all featured anthropomorphic animals, usually an adult (who would in turn impersonate a well-known celebrity) and child, interacting with the humans of their environment. After the immense success of Scooby-Doo, Where Are You!, which premiered on CBS in 1969, the next decade of Hanna-Barbera's animated output would follow that show's formula: a group of teenagers solving mysteries or fighting crime, usually with the help of a wacky animal or a ghost. The many incarnations of Scooby-Doo ran uninterrupted on CBS and then ABC for 17 seasons.
During the late 1970s and early 1980s, Hanna-Barbera turned to adaptations of prime time sitcoms. It was not until The Smurfs in 1981 that H-B once again had anything successful outside the Scooby template; it, in turn, led to derivative series (The Snorks and Paw Paws). The late 1980s and early 1990s saw Hanna-Barbera join the numerous studios producing younger and junior versions of cartoon characters for the Saturday morning cartoon market, such as The Flintstone Kids and A Pup Named Scooby-Doo. Limited animationOne of the problems with producing animation for television was the extremely labor-intensive animation process. While theatrical short subjects were previously produced in six-month cycles or longer, network television needed a season of 10-20 half hour episodes each year. This led to a number of shortcut techniques to speed up the production process, and the techniques of limited animation were applied to produce a great number of quickly-produced, low-budget TV cartoons.
Hanna-Barbera also used limited animation for artistic reasons: with smaller, low-resolution screens, the company's namesakes reasoned that a limited style that focused on dialogue and close-up shots with bold outlines worked better than the fully detailed animation used in film shorts, which were designed for large theater screens. The UPA studio was one of the first victims of the TV-animation market. In 1952, because of his left-wing social activism, John Hubley was dismissed from the studio under pressure from Columbia Pictures (who was itself under pressure from the HUAC). The creative atmosphere post-Hubley was not the same and UPA's theatrical shorts ended in 1959. In order to stay afloat financially, UPA turned to television to sustain itself. The TV versions of Mister Magoo and Dick Tracy were not successful and did nothing to reverse the studio's financial decline. In spite of the 1962 animated feature Gay Purr-ee (distributed by Warner Bros.), which featured the voices of Judy Garland and Robert Goulet and a Harold Arlen/Yip Harburg song score, and the beloved animated special Mr. Magoo's Christmas Carol, UPA was shut down in 1964. The Jay Ward studio, producer of The Rocky and Bullwinkle Show, used limited animation in its series, but compensated with its satire of Cold War politics and popular culture and its off-beat humor. Like the earlier Crusader Rabbit, the Rocky and Bullwinkle adventures were multi-part serials.
The Ward studio also produced George of the Jungle, Super Chicken, and Tom Slick. It later produced a series of popular television commercials for Quaker Oats cereals Cap'n Crunch, Quisp and Quake. Another company that used the same animation studios as Jay Ward did was Total Television, most famous for The Underdog Show. Total Television and Jay Ward animated productions were often mixed and aired together in syndication, leading to the two companies' shows to sometimes be confused with each other. Filmation, headed by Lou Scheimer and Norm Prescott, was another television animation studio that arose in the 1960s. Filmation was most famous for its acquisition of licenses to produce animated series based on other media; it was one of the few companies to keep all of its animation within the United States and did not use the aesthetics of limited animation preferred by Hanna-Barbera and UPA; instead, Filmation productions relied on heavy usage of stock footage, rotoscoping, limited voice casts (Scheimer himself provided many voices) and a balance of licensed animated series with lower-budget, live-action ones (such as The Ghost Busters and Uncle Croc's Block) to stay financially solvent.
After a string of success lasting well into the 1980s, Filmation dissolved in 1989. One of the most infamous users of limited animation was Cambria Studios, which invented and patented a process known as Syncro-Vox, implementing it beginning in 1960. While the process resulted in an extremely economical, quick and inexpensive product (thus making it ideal for television), it had a fatal flaw that prevented it from being taken seriously: the process involved inserting the moving lips of the voice actor over a still frame of a character's mouth. The result was that Cambria's cartoons (Clutch Cargo, Space Angel and Captain Fathom) contained hardly any animation at all, and were effectively pictures (albeit well-drawn ones that were of greater detail than other producers') with words. Cambria switched to a more mainstream limited animation process with The New Three Stooges in 1965, but went out of business shortly afterward.