2023-01-19
Crowberry laptop replacement parts
1. Surface acoustic wave screen: the three corners of the acoustic wave screen are respectively pasted with transducers for transmitting and receiving acoustic waves in X and Y directions, and the four sides are engraved with reflection stripes for reflecting surface ultrasonic waves. When a finger or soft object touches the screen, part of the acoustic energy is absorbed, so the received signal is changed, and the X and Y coordinates of the touch are obtained through the processing of the controller.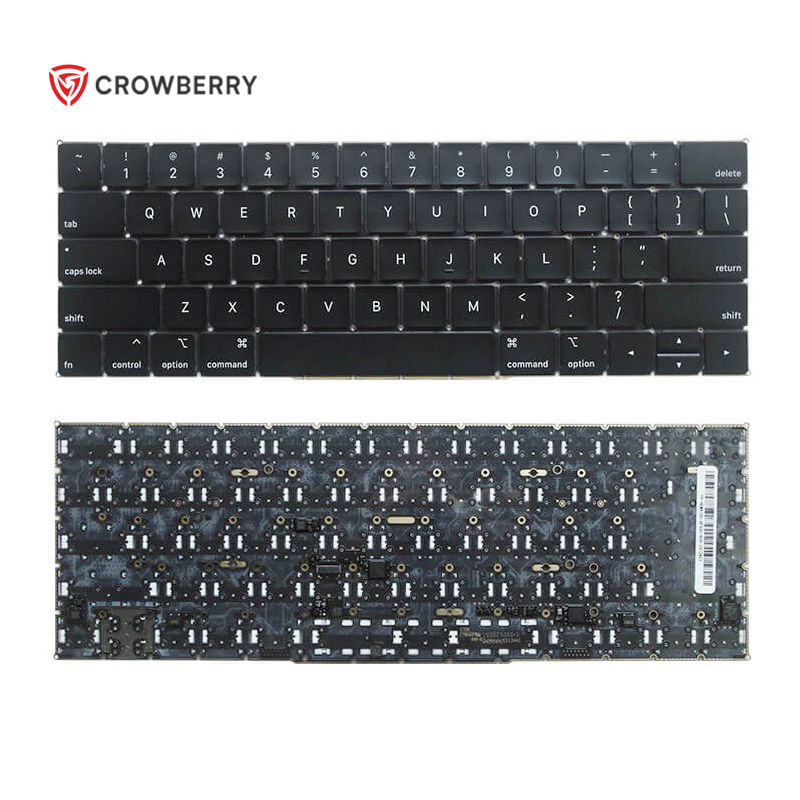 2. Four wire resistance screen: the four wire resistance screen is covered with two layers of transparent conductive layer ITO between the surface protective coating and the base layer. The two layers correspond to the X and Y axes respectively, and they are insulated with fine transparent insulating particles. The pressure generated when touching connects the two conductive layers, and the X and Y coordinates of the touch are obtained due to the change of resistance value. 3. Capacitive screen: the surface of the capacitive screen is coated with transparent conductive layer ITO, and the voltage is connected to the four corners. Small direct current is scattered on the screen surface to form a uniform electric field. When touching the screen by hand, the human body is used as one pole of the coupling capacitance, and the current is collected from the four corners of the screen to form the other pole of the coupling capacitance. The controller calculates the relative distance of the current to the touch position to obtain the touch coordinates.
Characteristics of mobile phone touch screen: 1. Transparency: it directly affects the visual effect of touch screen. In the touch screen industry, it is only a very general concept. Many touch screens are multi-layer composite films. It is not enough to summarize its visual effect only with a little transparency. It should include at least four characteristics: transparency, color distortion, reflectivity and clarity.2. Reflection: it mainly refers to the light and shadow behind the overlapping image caused by specular reflection, such as human shadow, window, light, etc. Reflection is a negative effect brought by the touch screen. The smaller the better. It affects the browsing speed of users. In serious cases, it can not even recognize image characters. The use environment of the highly reflective touch screen is limited, and the lighting layout on the site is forced to be adjusted and judged.3. Detecting touch and positioning: various touch screen technologies rely on their own sensors to work, and even some touch screens are a set of sensors themselves. The response speed, reliability, stability and service life of the touch screen are determined by their respective positioning principles and sensors.