2022-01-28
Crowberry laptop replacement parts
On the morning of September 25, the U.S. patent and Trademark Office announced a new Apple patent called "keyboard components with reduced thickness and methods of forming keyboard components". This patent shows that apple is trying to further reduce the thickness of notebook keyboard and correct various problems brought by butterfly keyboard.This also means that in the future, apple notebook computers can become thinner by using a thinner keyboard. The method is to replace the current butterfly mechanism with a keyboard mechanism whose key position is closer to the circuit board, so as to shorten the key process and reduce the materials required for keyboard manufacturing.The PCB at the bottom of the stack has layers for film, switch mechanism and key cap.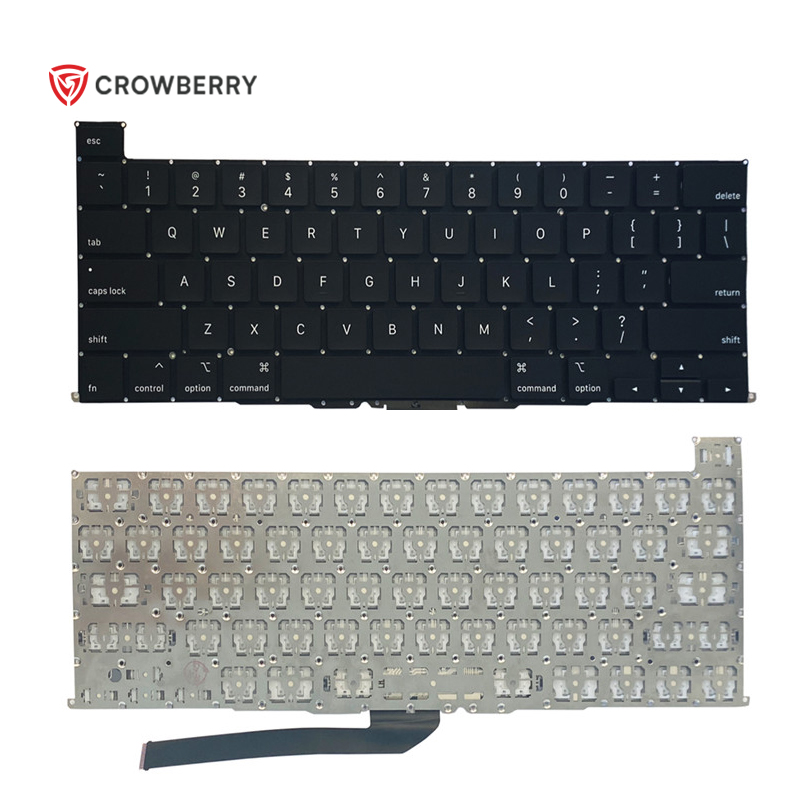 In Apple's submission, the company suggested using a film directly pasted on a printed circuit board (PCB). The switch housing can be selectively fixed directly on the film or PCB, and the dome switch is directly coupled on the top of the film. Usually, the film is not attached to the PCB, but is used to help simplify the connection and trigger the key. By completely attaching the film to the PCB, the waste of space can be eliminated and the components can be closer.Example of dome switch clamped between PCB and filmApple also believes that by connecting the switch directly to the film, the switch can be installed more easily, thus reducing assembly time. For electrical connection, the film can be composed of a series of film pads composed of basically flexible conductive materials, and the film can also be attached to the PCB with conductive adhesive, which can work normally once dried.
Apple's patent is not limited to the existing butterfly system. Apple thinks it is suitable for any hinge mechanism. Apple lists V-shaped hinge, scissor hinge, telescopic hinge and sliding hinge mechanism as examples. Apple submits a large number of patent applications every week, but there is no guarantee that these concepts will appear in future products or services.Apple is likely to hold a separate new product launch for the MAC in October, when we will also see the release of the new MacBook Pro.