2022-03-13
Crowberry laptop replacement parts
We have all used the power adapter. The common one is to use the charging power of the laptop. At this time, we have a question: are notebook power adapters of different brands and manufacturers mixed? That is to ask whether the power adapter can be universal. Here is an analysis of this problem.Whether the power adapter can be universal depends on two factors: the first is the interface. First, the interface must be the same, otherwise it cannot be used. Second, the output current must be strictly consistent, otherwise it will be very dangerous. The laptop is very vulnerable to current overload. Finally, I personally think the output voltage can have a difference of 5V. Because of the voltage requirements of the battery, there can be 5V floating up and down.The main reasons why laptop power adapters of different brands cannot be used in common are as follows: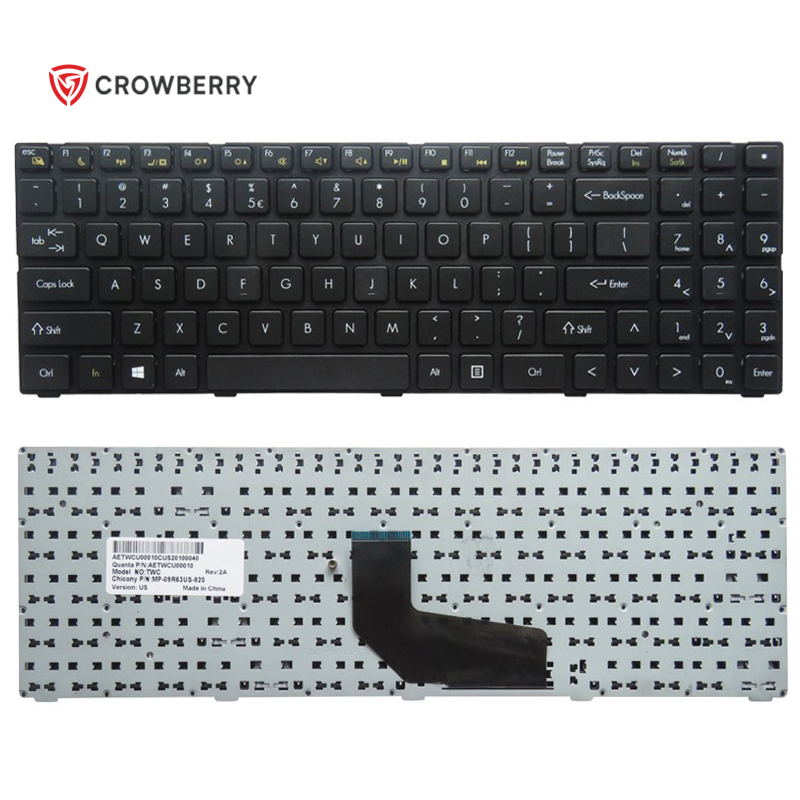 1. Different interfaces, different interfaces. The interfaces between most laptop power adapter brands are different, which means that the power adapter of other brands can not be plugged into your laptop for power supply at all. Different interfaces are relatively safe, because at least you will not plug in a power adapter with inconsistent current or voltage to power the laptop, resulting in damage to the computer hardware.2. The voltages of notebook computer power adapters of different brands are different. For example, generally, IBM is 16V, Dell is 20V, HP is 18.5v, Sony is 19.5V, etc. It can be seen that even if the power adapter interfaces are the same, different brands of laptop power adapters cannot be used for power supply.3. The current of laptop power adapters of different brands varies with the current. For example, generally, IBM is 4.5a, Dell is 3.34a, HP is 2.7A, Sony is 4.1a, etc.
Strictly speaking, the power adapters of notebook computers of different brands cannot be universal. Even if the voltage and current provided on the logo are the same, they should not be mixed, which will cause power interface or motherboard failure or even damage. Notebook power supplies of different models of the same brand can be used temporarily, but should not be used for too long. It's best not to buy and use the fake power adapter. There are too many hidden dangers, including spontaneous combustion and explosion. Try to use the original power adapter.